Gregor Wright Coaching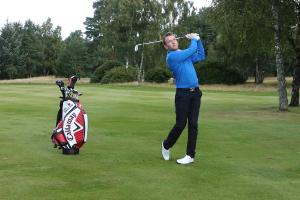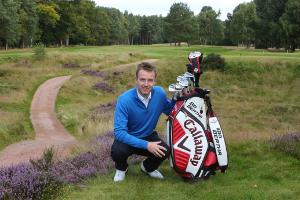 Keeping it simple works and learning the basics matters...
Gregor believes 'simplicity' is key to effective golf coaching. Golf can be a complex game, regardless of whether you are new to the game or an established player. Gregor's coaching philosophy is to understand you and work with you to set and achieve your golfing goals. This involves breaking the game down into its simplest form, aligning with your needs and delivering a positive coaching experience that helps you improve your golf.
Motivation is what gets you started.
The 'Wright' habits are what keep you going.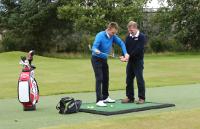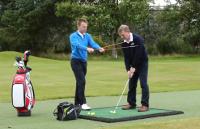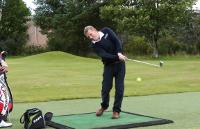 Why Learn the 'Wright Way'?
Gregor will deliver golfing solutions to help you build and maintain a swing that will deliver results for you.
The 'band aid' remedies that are now widely available with the help of social media etc. are not individually tailored and can cause confusion.
"Learn the fundamentals of the game and stick to them. Band aid remedies never last"
(Jack Nicklaus)
Lesson Prices
An initial free consultation will be carried out before hitting balls... this will allow us to discuss and agree your priorities and the areas in which to focus the lesson.
Packages
3 x 30 Minutes - £55
3 x 45 Minutes - £85
30 Minutes - £20
Quick Fix / In-season Fix - Perfect opportunity to get a quick 2 point fix to give you something to focus on and practice. (video/flightscope unavailable)
45 Minutes - £30
Short-game - Ideal timing to be broken down into 3 x 15 minutes to work on; chipping, pitching, bunkerplay or putting.
Long-game - All aspects from tee to mid iron. (Ipad analysis available)
1 Hour - £40
Video lesson - Perfect amount of time to warm up, analyse the swing, catch it on camera and then analyse it with time left to work on the selected points to show improvement
2 Hour - £70
Play with the Pro - Have an on course lesson to tackle those faults that only appear on the golf course when you hit it well on the range beforehand. (Green fee applicable)
Gapping Session - £35
Do you know how far each of your clubs go?
Lets get 'FlightScope' out to help! This system uses Doppler radar to track the balls flight to within a few yards, allowing us to accurately gauge your carry and total yardage for each club.
Group Lessons
Group lessons (maximum 8 players) welcome. Learn to play with friends/colleagues. Contact me below for availability and discounted prices.
Not found what your looking for? Any option can be tailored to suit individual needs, don't hesitate to contact me.
Many people feel that taking a golf lesson is the last resort to success. But why struggle alone? Whatever your success criteria might be, from more consistency to lower scores, seeking Professional advice from Gregor Wright Golf will only help you achieve your 'golfing' goals.
Don't fear success, book a lesson now and learn golf the 'Wright Way'.
Click here to book a lesson.