Lesson Update
Junior coaching
---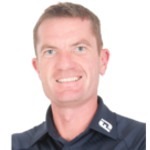 Our coaching for the juniors will once again resume on Thursday 15th April and we have 20 weeks of coaching available this year. Please click the links below for more information.

Academy Enrolment - Click Here

Coaching Enrolment - Click Here

Sign up is available by collecting a form via the Pro Shop or by emailing the link back to juniorcoach@ladybankgolf.co.uk with all the details filled out. Please get your sign up forms in soon so we can have an idea of numbers for the opening evening and beyond. The academy coaching is aimed at non-members of the club so if you know anyone interested please pass it onto them.

We really look forward to seeing all the kids again soon. I hope their golf practice is going better than our home-schooling in Abernethy...