Club News
Seniors update
---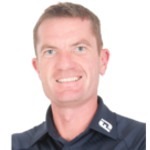 Sandy Smith
PGA Professional Ladybank Golf Club
Tuesday Competitions Organisation

Mike Stone is giving up as Competitions Convenor with immediate effect. The Seniors Section are grateful to Mike for doing such a sterling job in managing our Tuesday events over the last couple of years, being particularly successful in navigating the unprecedented and trying circumstances of the last year.
Thanks Mike, seriously well done.
Jim Meek has agreed to take over the position so communication on anything at all to do with the Tuesday competitions should henceforth be directed to jimmeek555@googlemail.com.


Tuesday 27th April – Monthly Medal 2 / Handicap Championship 2
On a damp day when more than a few stayed dry, 41 hardy souls braved the elements.
Winners were:
1 Jim Dryburgh 94 (24) nett 70 (b.i.h.)
2 Eric McGowan 80 (10) nett 70
3 Jim Meek 80 (9) nett 71

Tuesday was the 2nd qualifying round of the Handicap Championship. I ask everyone on the qualifiers list to please advise Jim Meek of their availability to play on the club Finals Day (Saturday, 19th June) should they make it through the early rounds.
Jim will need your availability notice before he can draw the top 8 available qualifiers so please email him today.
Note: Jim's a big lad, you won't want him emailing you!


Tuesday, 4th May - Millennium Quaich
Entries are currently open for this event and will close on Sunday at 6pm.