Club Fitting
Callaway Fitting Day
---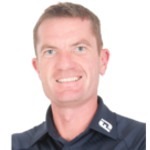 On Friday 11th June we host our first Callaway demo day of the season from 1:30pm - 5:00pm.
Please get in touch if you would like to book a fitting for any of the excellent new Callaway products. This is a great opportunity to see if you can get better results and distance from some of the latest products on the market. Also, you will be able to receive some expert knowledge from the fitting specialists, which could provide you with some great insights into your game.
Contact us at the Pro Shop or pop in to book your slot.