Shop News
Return To The Pro Shop
---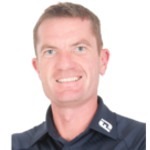 Sandy Smith
PGA Professional Ladybank Golf Club
Well it`s been good to get back into the shop and not a building site as it has been for the majority of the last two months. It`s been great to see lots of familiar faces at the window and door too. As the Covid restrictions hopefully lift soonish it will be nice to get you back in the Pro Shop. Our new stock is starting to arrive slowly and by the start of April we should have a great selection of goodies in all the areas to help you both look good and play better categories.

Please see details below of where we are at currently regards the Pro Shop:
It's been great to bump into lots of golfers as I've been dotting about down at the Pro Shop coordinating the final push of our refurbishment. Organising tradesmen and doing a fair bit of the stuff ourselves has been good fun even if it has taken a bit longer than anticipated. However, the good news is we will be onsite and operating as a starters facility from Monday 1st March. Unfortunately due to the ongoing current restrictions, we will be unable to have you in the shop. We are obligated to ensure that you don't cross the threshold of our internal door. Therefore a small barrier will be in place as a reminder until restrictions allow otherwise. The starters facility will be open from 8am-3pm in the short term and hours will grow into April and as we get back to some more normality.
We are also in a position to sell goods via internet/email/phone call orders and we are more than happy to deliver in-person to a home address locally or post on if easier for you. Click & Collect orders at this time are restricted to only clothing and footwear as per the government website update on 21st February 2020.
- Please email us at Sandy.smith@foremostgolf.com or call 01337 830814 Opt.2 and we will get onto any orders ASAP for you.
Our internal refurbished Pro Shop is coming on well with a wall down, workshop relocated, the office moved and some more retail space available along with some new carpet tiles, storage space, lighting and general tidy up. We still have a fair bit to do as I write today but hopefully, we will be looking good come Monday morning and ready for hopefully a busy season ahead. We hope you enjoy it when we are able to welcome you all back safely. In the meantime a few pictures for you as we try and keep up the good work and mirror the excellent efforts on the golf course.