Club News
Happy New Year from us all in the Pro Shop (Update)
---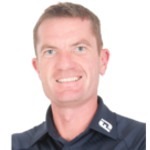 Happy New Year to you from us all in the Pro Shop. I really do hope it is a brilliant year for you on and off the golf course. As ever if there is absolutely anything we can do to help you and your golf this year then please get in touch. We would be delighted to help you.
With help in mind, Andrew Cooper will have more availability this year as his kids get a little older. Andrew will now be down at Ladybank most Mondays to help with coaching and club fitting. This will be in addition to the other days that Andrew does coaching and club fitting in the week. So if you want some help from Andrew then please get in touch.
Cameron Wallace moves into year two of his PGA training this year and will also be available more frequently for coaching and club fitting so if it's Cameron you would like to help you then again please get in touch.
To help us and help you make those big decisions with your golf equipment and through our coaching, we have entrusted the renowned Trackman 4 launch monitor. The Trackman 4 really is the market leader in the business and so it has proved after using it for only a month or so. We continue to get training on it and its many features and feel even more sure than ever that your golf is in safe hands as we make these big decisions together.
We will also have news shortly of more exciting news on the club fitting and club repairs front as we look to improve our offering to help our members and their golf games. Keep posted in the coming weeks…
With things hopefully returning to more normality soon, we fully intend on running our seniors and ladies away day outings again this year. These are always popular days and great fun for us all in the Pro Shop and hopefully for you too. We are also looking into the possibility of running a Gents and juniors away day too so none of the sections within the club miss out. If this would be of interest then please get in touch.
Have a great 2022 and all the very best from us all in the Pro Shop.